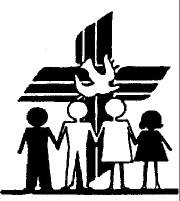 Why Gloria Christi Preschool/Daycare? Because we are serious about Jesus, His Word and setting the Christian foundation for your child when this privilege is entrusted to us in these early years.
2012-2013 School Year now in progress.
NOW ENROLLING FOR THE 2012-2013 SCHOOL YEAR!
CALL NOW TO ENROLL IN GLORIA CHRISTI
PRESCHOOL/DAYCARE!
Mrs. Pennie Hoke,
Preschool/Daycare Director
353-2554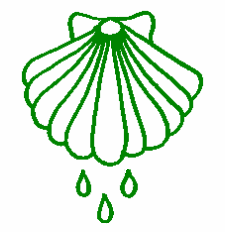 Jesus:Let the little children come to Me, and do not forbid them; for of such is the kingdom of God.
In a time and culture where
traditional Christian beliefs
and long-standing morals are in decay,
Gloria Christi's Preschool Daycare
is ready to serve your family and assist parents
in caring for and teaching their children
in a biblically faithful and caring way.
18 "Therefore you shall lay up these words of mine in your heart and in your soul, and bind them as a sign on your hand, and they shall be as frontlets between your eyes. 19 You shall teach them to your children, speaking of them when you sit in your house, when you walk by the way, when you lie down, and when you rise up. 20 And you shall write them on the doorposts of your house and on your gates, 21 that your days and the days of your children may be multiplied in the land of which the LORD swore to your fathers to give them, like the days of the heavens above the earth. Deuteronomy 11:18-21
To read more about the Preschool/Daycare and its Mission, CLICK HERE.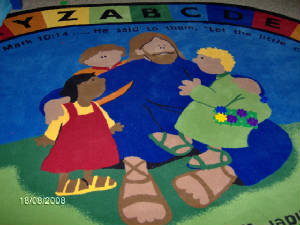 13 Then they brought little children to Him, that He might touch them; but the disciples rebuked those who brought them. 14 But when Jesus saw it, He was greatly displeased and said to them, "Let the little children come to Me, and do not forbid them; for of such is the kingdom of God. 15 Assuredly, I say to you, whoever does not receive the kingdom of God as a little child will by no means enter it." 16 And He took them up in His arms, laid His hands on them, and blessed them. Mark 10:13-16
1 Children, obey your parents in the Lord, for this is right. 2 "Honor your father and mother," which is the first commandment with promise: 3 "that it may be well with you and you may live long on the earth."4 And you, fathers, do not provoke your children to wrath, but bring them up in the training and admonition of the Lord. Ephesians 6:1-4
1 At that time the disciples came to Jesus, saying, "Who then is greatest in the kingdom of heaven?"
2 Then Jesus called a little child to Him, set him in the midst of them, 3 and said, "Assuredly, I say to you, unless you are converted and become as little children, you will by no means enter the kingdom of heaven. 4 Therefore whoever humbles himself as this little child is the greatest in the kingdom of heaven. Matthew 18:1-14
To view a color brochure, CLICK HERE
To view our PARENT HANDBOOK, Click Here
For current TUITION RATES, click here.
To view, download, or print current REGISTRATION FORMS for 2012-2013, Click Here.
To view, download, or print current ENROLLMENT PACKET, Click Here
EMPLOYMENT APPLICATION: To download a copy of our employment application, Click Here.
HOW DO I GET TO GLORIA CHRISTI (map)?
SUBMIT A QUESTION TO THE PRESCHOOL DIRECTOR:
37 Now when they heard this, they were cut to the heart, and said to Peter and the rest of the apostles, "Men and brethren, what shall we do?"
38 Then Peter said to them, "Repent, and let every one of you be baptized in the name of Jesus Christ for the remission of sins; and you shall receive the gift of the Holy Spirit. 39 For the promise is to you and to your children, and to all who are afar off, as many as the Lord our God will call." Acts 2:37-39